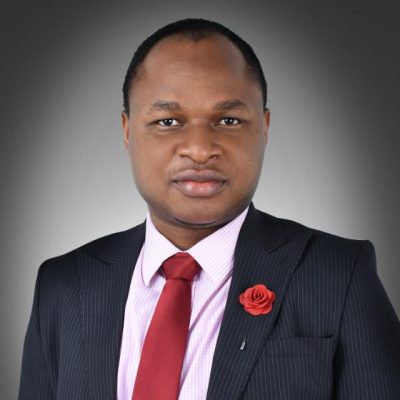 Abidemi Talabi, PhD is an accomplished and innovative scientist and business leader who serves as the CEO of Leverage Seeds Limited. With a wealth of experience in the agricultural industry, Abidemi has built a reputation for driving growth and delivering exceptional results in his field.
Abidemi holds B.Agric, MPhil and PhD degrees in Plant Science from Obafemi Awolowo University, Ile-Ife, Osun State. He also bagged a Post-Graduate Degree in Data Science and Business Analytics from University of Texas, Austin. He started his career as a plant scientist working with several multinational organizations such as Africa Rice, International Institute of Tropical Agriculture and WACOT Limited in Nigeria as well as International Center for Biosaline Agriculture and Silal Food and Technology LLC in United Arab Emirates before branching out on his own to start his own company, Leverage Seeds Limited.
Under Abidemi's leadership, Leverage Seeds has grown into a leading agricultural seed company that specializes in providing farmers with genetically pure seeds, agrochemicals, and fertilizers at affordable rates as well as technical support on good agricultural practices to optimize produce yield and returns on investment. Abidemi's keen understanding of market trends and customer needs has helped the company stay ahead of the curve and deliver innovative solutions that drive business success.
In addition to his work at Leverage Seeds, Abidemi is also actively involved in mentoring young agripreneurs and researchers in his community. He is a sought-after speaker and thought leader in the agricultural space with contributions to over 30 publications in journal articles, book chapters and conference proceedings.
Abidemi's vision, passion, and commitment to excellence have made him a respected leader in the agricultural industry. He continues to inspire and lead his team at Leverage Seeds to new heights, driving innovation and growth in the company and the agricultural industry as a whole.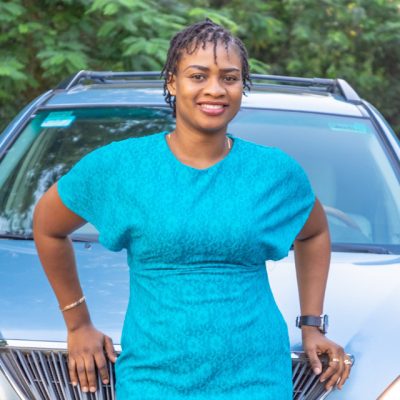 Adeyemi Abidemi-Talabi, Deputy CEO
Mrs Adeyemi Abidemi-Talabi holds BA in History and International Relations and Masters of International Relations degree, both from Obafemi Awolowo University, Ile-Ife, Osun State, Nigeria.
She is a Project Management Expert and Financial Analyst with over seven years of experience.
She has worked with banks such as Sterling, and Fidelity banks as well as International Institute of Tropical Agriculture. She has successfully trained some youths in the art of writing business plans, establishment of start-up enterprises, proposal development for grants and loans, to kick start their businesses and become business owners and employers of labour
She is currently the Deputy CEO of Leverage Seeds Limited.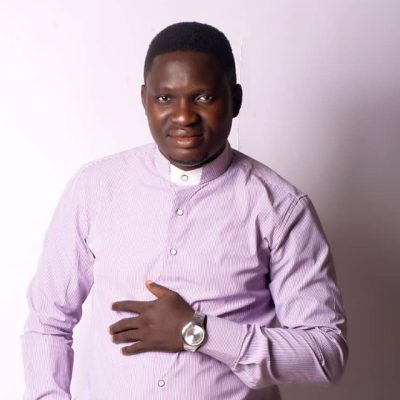 Engr. Ijaoye Dare, Chief Operations Officer
Engr. Ijaoye Dare is a seasoned professional with rich background in engineering, operations and management. He comes with more than 11 years of experience in Production, Supply Chain, Procurement, engineering management and plant maintenance in agribusiness related industries, FMCG, Power generation, utility, and facility management etc.
He is also an associate member of the Institute of Strategic Management (ISMN). He has certification in automation and instrumentation from the Applied Engineering Technology Initiative (AETI), diploma in project management from IBM, Germany; and participated in short course on effective team building, effective Managers' training (Series 1 &2), SAP training on material movement and production planning, Quality Management system on ISO 2009-2015 from SGS, United Kingdom, among many others.
Before joining Leverage Seeds Limited as the Chief Operations Officer, he was a Plant Manager with Farmforte Agro and Allied Limited, Nigeria, where he was involved in designing and installation of Rice Plant with the capacity of 10TPH valued at about 17 Million USD. He also assisted in the Installation of 8TPD Cashew processing Factory, 60TPD Grain Cleaning Plant. He also served with WACOT Rice Limited, a subsidiary of Tropical Group Investment (TGI Group), in capacity of Production Manager. He also worked with in various capacities with other companies including Gromor Seeds, Nigeria Bottlling Company (NBC), and Contour Global (CG), among others.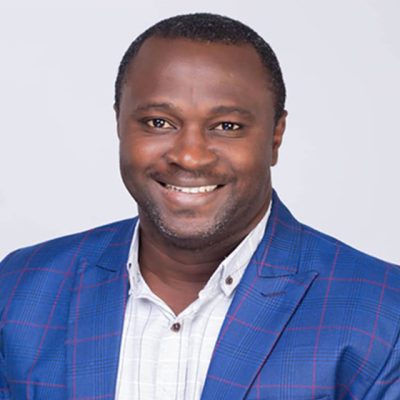 Dr Richard Olayiwola, Chief Plant Scientist
Dr Richard Olayiwola holds B. Agric (Crop Production) from Olabisi Onabanjo University, Ago-Iwoye, M. Agric and PhD in Plant Breeding from the Federal University of Agriculture Abeokuta, Nigeria. He participated in several hands-on training in Data analysis and seed production.
He leads Plant Breeding and Agronomy courses and research at Olabisi Onabanjo University, Ago-Iwoye. He was formerly with Monsanto and Bayer Crop Science as a Market Development Agronomist, and with International Institute of Tropical Agriculture (IITA) as Research Fellow in Maize breeding .
He is the Chief Plant Scientist at Leverage Seeds Limited , an organisation that focuses on providing bumper harvest solutions to farmers.